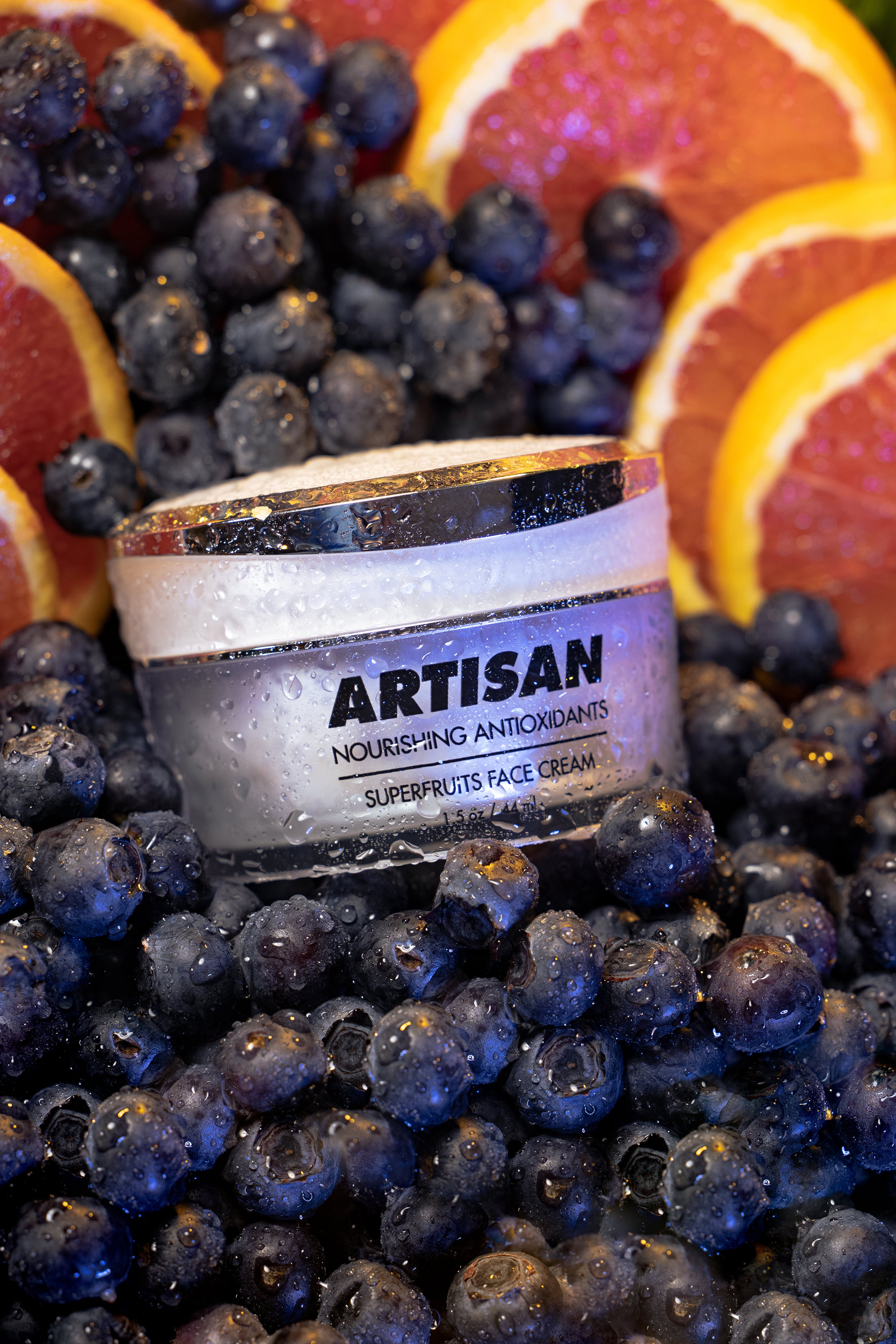 Description
Superfruits Face Cream features the wonders of multiple fruit-based antioxidants in a single, nourishing moisturizer. Containing the organic essence of blueberry, acai, and kiwi, each of which is highly regarded as a scourge to free radicals, Superfruits Face Cream provides a complete approach to free radical reduction for facial skincare.
Seven organic superfruits are paired with our signature luscious, goat milk providing an elevated skincare experience that will leave your skin singing.
The AHA-lactic acid, amino acids, enzymes, growth factors, minerals, peptides, and vitamins of goat milk help to nourish skin. Containing a broad array of antioxidants, Superfruits Face Cream will refresh like an ocean breeze.
Apply in the morning after washing to have refreshed, soft and smooth skin throughout the day. Our selection of superfruit oils helps reduce pore size and heightens circulation for a healthy glow.
Cruelty, Fragrance, and Paraben Free
Directions
Apply liberally as often as needed. Moisturizes and protects facial skin; includes an array of anti-aging elements.
For external use only. Avoid contact with the eyes. If pregnancy or medical condition exists, consult physician prior to use. Keep out of reach of children.
Ingredients
aqua, goat milk, organic aloe bendadensis (aloe leaf), organic butyrospermum parkii (shea butter), cetearyl alcohol and glyceryl stearate and chlorelleth-20 (phytomulse chlorella), organic vitis vinifera (grape seed) oil, organic simmondsia chinensis (jojoba) oil, stearic acid, organic rosa canina fruit (rose hip) oil, sodium hyaluronate (hyaluronic acid), methylsufonylmethane (msm), phenoxyethanol and benzoic acid and dehydroacetic acid, organic actinidia chinensis (kiwi) oil, organic Euterpe oleracea (acai) oil, organic cyanococcus (blueberry) oil, organic passiflora edulis (passionfruit) oil, organic lyceum barbarum (goji berry extract), coq10, organic citrus sinsensus (sweet orange) oil, vitamin e