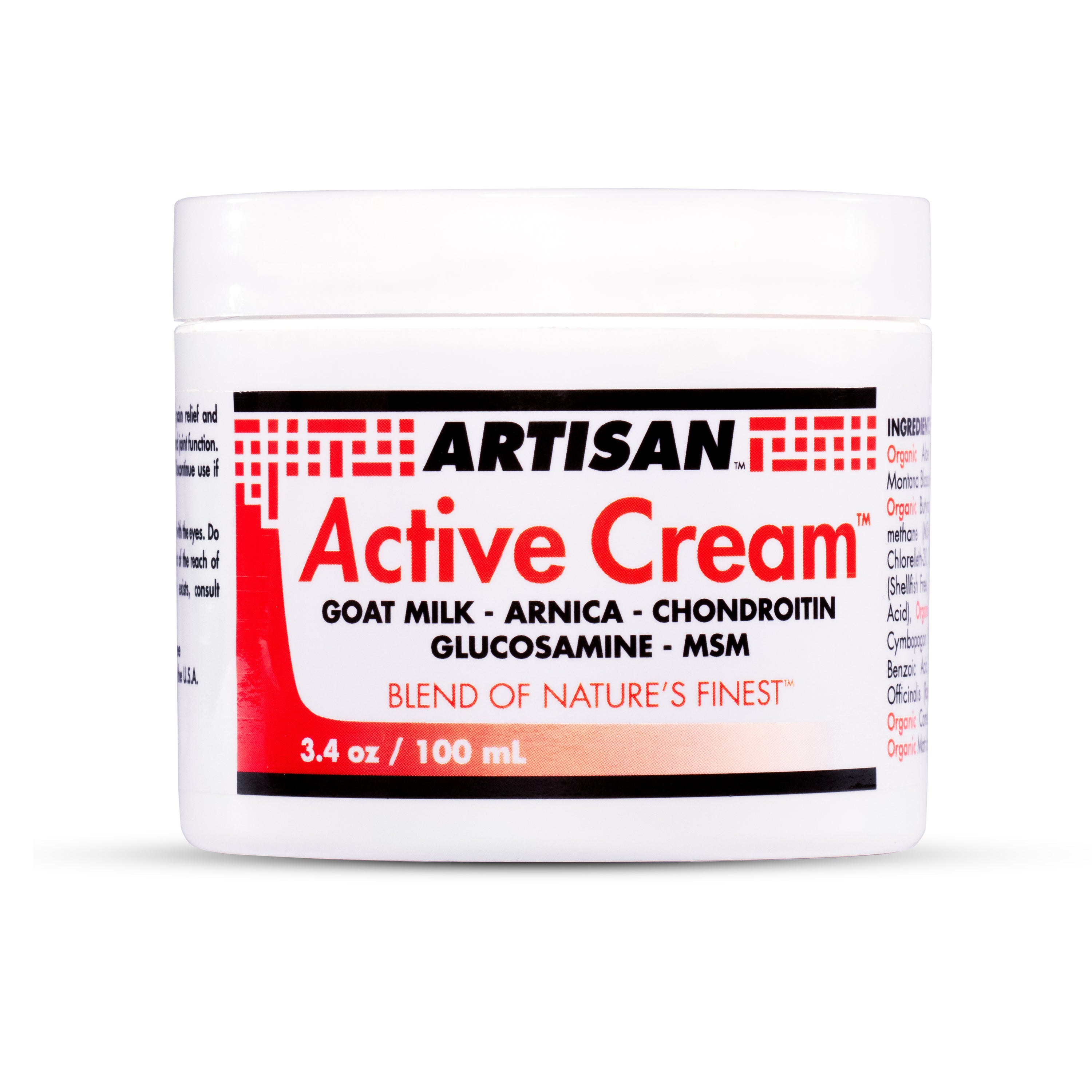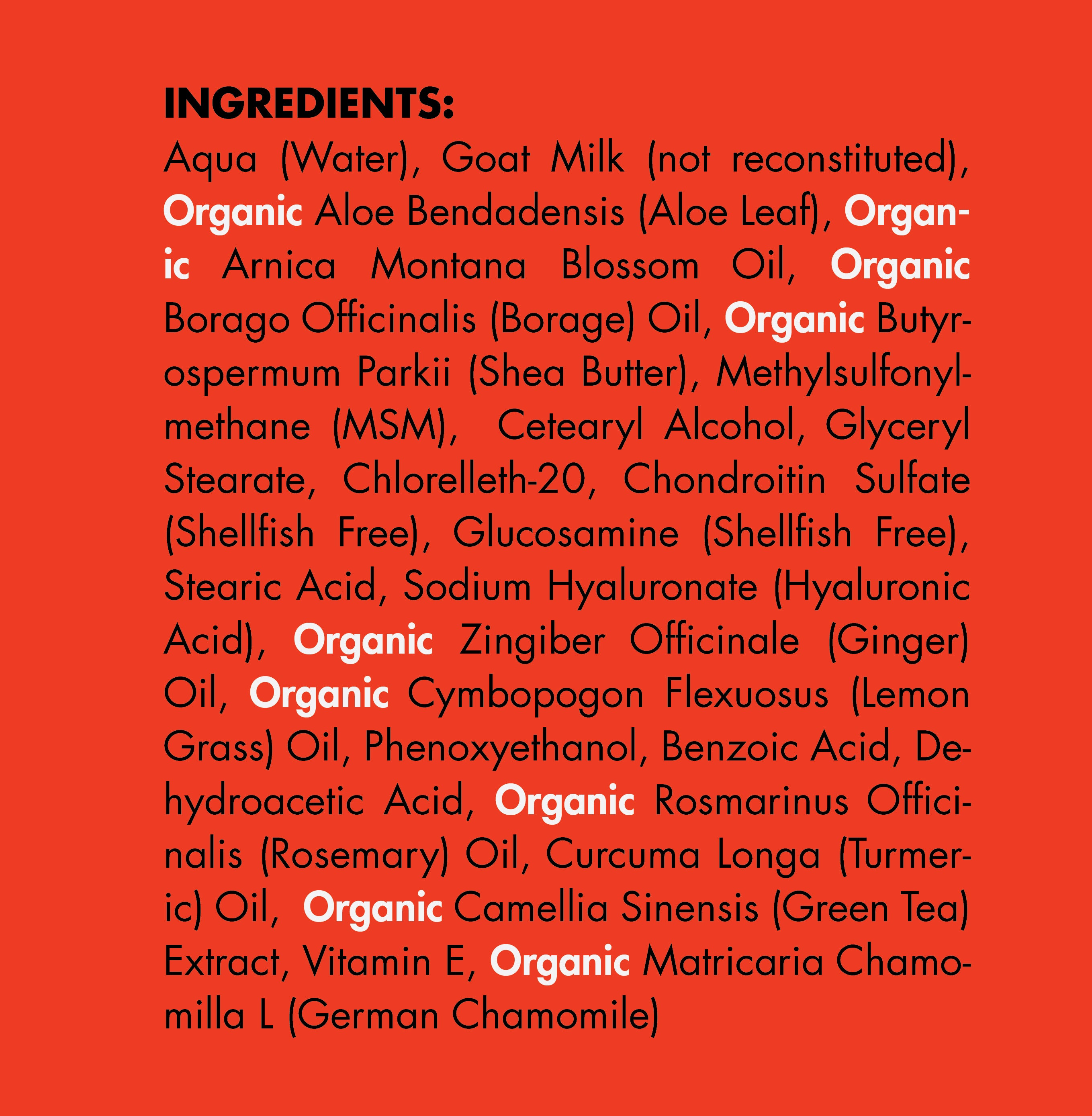 Description
Meet your newest gym bag buddy. Great for muscle and tendon aches. Helps reduce pain and discomfort to increase quality of sleep. Fragrance free. Does contain a pleasant aroma of lemon from the organic ingredient. Contains USDA Certified Organic Montana Arnica, one of the most potent natural anti-inflammatory plant derivatives that is routinely used in professional sports medicine for pre and post-surgery care as well as to dull daily grind pain for the purpose of inflammation reduction.
Directions
Supports the body in its natural pain relief and anti-inflammatory response. Spot test for sensitivity prior to full application. Discontinue use if irritation develops.
Caution: For external use only. Avoid contact with the eyes. Do not apply to wounds or damaged skin. Keep out of the reach of children. If pregnancy or medical condition exists, consult physician prior to use.
Ingredients
aqua (water), goat milk (not reconstituted), organic aloe bendadensis (aloe leaf), organic arnica Montana blossom oil, organic borago officinalis (borage) oil, organic butyrospermum parkii (shea butter), methylsulfonylmethane (MSM), cetearyl alcohol, glyceryl stearate, chlorelleth-20, chondroitin sulfate (shellfish free), glucosamine (shellfish free), stearic acid, sodium hyaluronate (hyaluronic acid), organic zingiber officinale (ginger) oil, organic cymbopogon flexuosus (lemon grass) oil, phenoxyethanol, benzoic acid, dehydroacetic acid, organic Rosmarinus officinalis (rosemary) oil, curcuma longa (turmeric) oil, organic camellia sinensis (green tea) extract, vitamin E, organic matricaria chamomilla L (German chamomile)